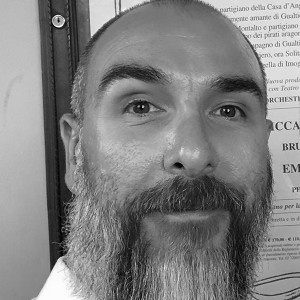 Christopher Elson
Diverse Interactive How Extended Reality (XR) will impact visitor attraction and engagement
About Christopher Elson
Thought provoking XR industry leader Christopher Elson challenges the conventional way of thinking and encourages you to go well beyond the two-dimensional world. A digital native, and content creation specialist he has spent the past two decades working with a myriad of organisations and corporations to evolve how they go about interacting with their audience and customers, to deliver greater returns on investment.

Now, backed by UK based immersive content studio Diverse Interactive, Christopher and his team develop cutting edge immersive content experiences for world class brands, as they lead all of those around them on an exciting and unavoidable transition towards "the next internet". The only question that remains unanswered is, are you ready?
Extended Reality (XR) is the future, and that future is now! Find out what impact XR applications such as virtual, mixed and augmented reality are already having on visitor attractions and customer engagement, and what this will mean moving forward as we transition into a world where the boundaries of the physical and digital worlds seamlessly merge evermore so to become one integrated ecosystem. This is one not to miss.