Northumberland welcomes one of a kind £15m visitor centre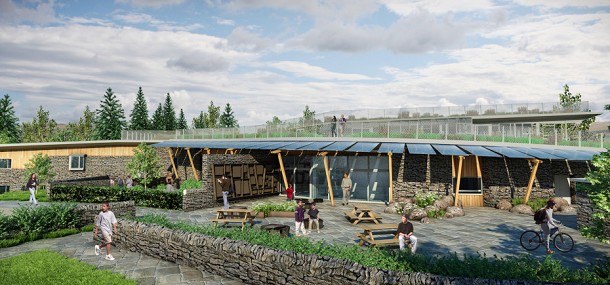 The Northumberland National Park Authority will be opening the UK's first national landscape discovery centre on the 29th of July.


Northumberland National Park in partnership with YHA England and Wales are behind this innovative £15m development, and the project has been funded in part thanks to a £7.8m grant from the Heritage Lottery Fund.


Resting on Hadrian's Wall, The Sill will showcase exhibitions on landscape, heritage and culture, learning and activity spaces, a café and shop stocked with local produce, a youth hostel, a rural business hub and a one-of-a-kind Whin Sill grassland roof that will be completely accessible to the public.


The opening date has been selected to coincide with National Parks' Week in order to give the launch a wider coverage.


Chief Executive of Northumberland National Park Authority, Tony Gates, said: "We are very excited to confirm the date for the official opening, it's the perfect way to celebrate National Parks' Week which also coincides with the start of the school summer holidays."


"We've worked extremely hard to bring this iconic and inspirational project to life. The Sill is the single most significant initiative to be undertaken in rural Northumberland in a generation and will transform how people engage with landscape, nature and the great outdoors."


"The Sill gives Northumberland and the rest of the UK a new world-class facility and visitor experience in the heart of Hadrian's Wall UNESCO World Heritage Site. It's the perfect gateway for people of all ages to explore and enjoy the landscapes, history and rich culture of Northumberland and the wider region."


Source: Bdaily