TripAdvisor reveals the UK's best-rated amusement parks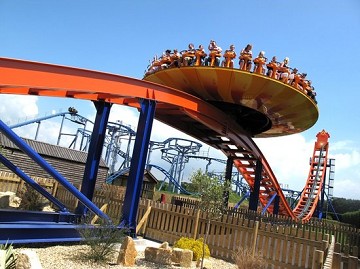 Paultons Park has been named best UK amusement park at TripAdvisor's Travellers' Choice Awards for two consecutive years. The Hampshire-based theme park is currently the only UK park to have ever been awarded this title twice in a row.


2016 was a great year for the Paultons Park, in part thanks to the launch of their newest addition - Lost Kingdom. The £9 million Jurassic themed attraction has proved a hit with visitors, turning 2016 into a record-breaking year for the Hampshire family-run business.


TripAdvisor bases its top travel spots on the reviews gathered through its platform, and determines the winners through an algorithm that looks at both the quantity and the quality of the reviews received over the course of a year.


93% of Paultons Park' reviews were classed as either excellent or very good, which determined their place at the top of the UK's top 10 list.


Paultons Park's managing director, Richard Mancey, said: "We're delighted to have retained our title of the UK's number one amusement park, but also to have been the first and only amusement park in the UK to have ever received this award two years in a row."


"We've worked hard to continually introduce new rides and attractions to the park and have some exciting plans and launches scheduled for 2018. We pride ourselves on being a fun, family-friendly day out that caters for all ages and are thrilled to have received this recognition."


The park is also known for being home of the world's first Peppa Pig World, and houses another 70 attractions within their 140 acres of land.


Source: TripAdivsor London Loves Business