Plans for a £270m leisure destination in Swindon revealed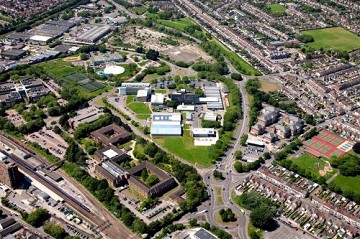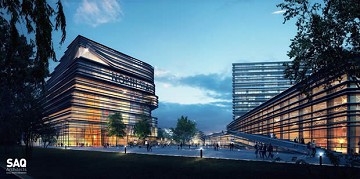 The company behind this project is Birmingham developer Seven Capital, who has partnered up with the local authorities in Swindon to carry out the scheme. They hope to transform the North Star Site into a one million sq ft leisure complex which, if plans are approved, will turn it into the largest leisure destination of its kind in the UK.


Apart from including a variety of shops, bars and restaurants, plans for the development also include an IMAX cinema, a trampoline centre, a bowling alley, an indoor ski centre and a hotel complex.


The scheme has already won over Swindon Borough Council, but it will have to pass the planning application process before the development can go any further.


Director at Seven Capital, John Watkins, said: "This is a long-awaited development for the people of Swindon, and a very exciting project for Seven Capital. Not only will it bring a host of new leisure activities and brands for residents to enjoy, it will also help to attract many more visitors to the area."


"In recent years, Swindon has become increasingly popular with London commuters, the arrival of a multi-million-pound leisure scheme will only serve to build on this and cement the town's position as a real hotspot."


"At Seven Capital we have a strong track record of delivering large-scale complex regeneration projects and are looking forward to applying our expertise to bring Swindon's North Star to life."


Swindon's cabinet leader for regeneration, Cllr Garry Perkins, added: "This is a landmark development for Swindon and I am delighted we have teamed up with one of the country's leading property investment companies in Seven Capital to deliver what will ultimately be the UK's largest leisure destination."


If everything goes smoothly and plans are approved, Seven Capital predicts they'll be able to launch the scheme by 2021.


Source: The Business Desk


Image Source: Swindon 24