CORAL REEF WATERWORLD UNDERGOES £13M REFURBISHMENT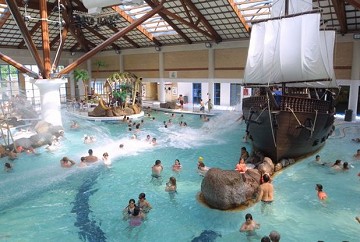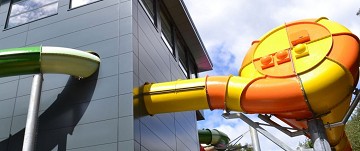 The popular wet leisure attraction in Bracknell Forest is set to open its doors once again following a £13 million revamp to its facilities.


The new additions to the waterpark include 5 new ultra-modern slides incorporating cutting-edge sound effects, interactivity and laser technology.


Visitors can expect to fully immerse themselves within the environment by interacting with the touchpads on the new Aqua Splash slide, or instead channel their more competitive side by racing down the high-speed Cannon slide.


Storm Chaser will make brave swimmers feel like pirates with a slide designed to simulate a pirate voyage in the treacherous open sea, and Maelstrom will take them on a journey through all types of weather conditions.


Finally, those looking to customise their experience should venture towards the Poseidon's Peril slide, which will allow riders to dictate the type of journey they wish to go on - creating a unique experience for each individual guest.


The reimagined waterpark will open back its doors this September.


Source: Croydon Advertiser