MANCHESTER WELCOMES JURASSIC-THEMED GOLF COURSE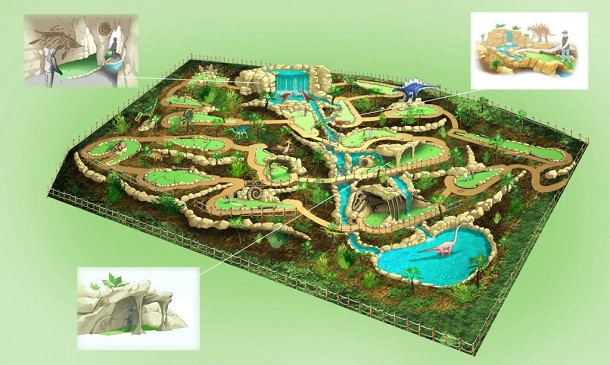 A unique 18-hole dinosaur adventure golf course is coming to Manchester this autumn. Featuring environments from over 100 million years ago, golfers at Manchester's Trafford Golf Centre will be able to practice their par on a unique Jurassic golf course filled with prehistoric caves, boulders and scenic waterfalls.


DinoFalls will be home to a variety of moving dinosaurs big and small, some of them reaching up to six meters in height and even a pterodactyl ready to spray any unsuspecting golfers with water.


Trafford Golf Centre's Director of Golf, Pete Styles, said: "This is exciting news for Manchester and we're expecting this to be one of the busiest adventure golf sites in the UK. DinoFalls will cater for the ever-growing leisure market within TraffordCity, adjacent to the intu Trafford Centre, providing a memorable and fun activity for families, couples, children's parties and corporate and school groups."


"With the backdrop of ChillFactore behind us, and the incredible Jurassic setting being created next to the M60, this will certainly be one of Manchester's most eye-catching attractions."


Apart from the golf course itself, DinoFalls will include an educational area reserved for schools and parties all with the aim of teaching visitors everything there is to know about dinosaurs and the prehistoric period.


DinoFalls is set to open this autumn as an addition to Trafford Golf Centre's current leisure facilities.


Source: Insider Media