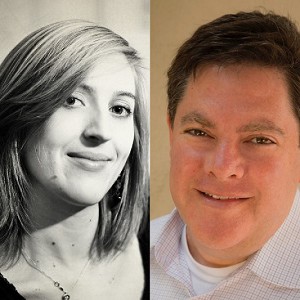 Agnes Ruiz and Joe Lawson
Imagine Exhibitions, Inc. and Rovio Entertainment Corporation The Power of Travelling Exhibitions: Increase Your Brand Awareness
About Agnes Ruiz and Joe Lawson
Agnes Ruiz is Director of Sales at Imagine Exhibitions since 2017. Celebrating 10 years of producing immersive traveling exhibitions worldwide this year, Imagine Exhibitions is currently producing over 35 unique exhibitions in museums, science centers, zoos, and non-traditional venues worldwide.

Joe Lawson is SVP of Content Licensing for Rovio Entertainment where he oversees licensing of the Angry Birds IP for movies, television, live shows and location-based entertainment as well as content development and production. Recent projects include The Angry Birds Movie 2; a long-form Angry Birds animation series; a game show in development; live stage shows; and several original short-form series for the Angry Birds YouTube ChannelPreviously, Lawson worked in marketing, promotions and licensing at DreamWorks Animation (working on brands like Shrek, Kung Fu Panda,etc. ) and at 20th Century Fox Licensing, where he oversaw many high-profile initiatives, including The Simpsons Ride at Universal Studios.

Traveling exhibitions can increase your brand awareness… and a branded exhibition is a fantastic way to attract a wider and new audience. Agnes will share Imagine Exhibitions' experience in developing and operating branded traveling exhibitions, such as Angry Birds Universe. As Head of Content and Location Based Entertainment, Joe will share insights of how Rovio is evolving their location-based entertainment strategy and exploring traditional and non-traditional opportunities for Angry Birds.