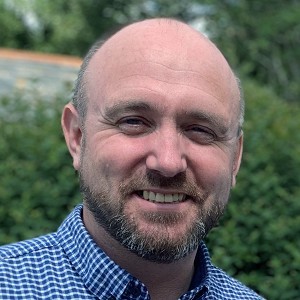 Andrew Hampton
Pitched Travel Marketing: Using Sustainability to sell Holidays
About Andrew Hampton
Andrew Hampton is a director at Pitched, an award-winning website and marketing agency whose sole aim is to help UK Holiday Parks and Campsites sell holidays and holiday homes.

With a talented team and endless enthusiasm, Pitched ensure their clients see long term success with their innovative mix of website, booking, design and marketing services.

A keen eye for detail and a broad range of skills means that Andrew is well versed in all aspects of holiday park marketing and always seeks continual improvement to exceed their client's expectations.

Pitched were crowned "Best New Business" at the 2019 Cornwall Business Awards.
In today's increasingly competitive market consumers often seek the subtle differentials that drive their decision for a brand choice, and holidays are no different. In this keynote we will learn how to use the positive communications of your sustainable actions throughout the customer journey to drive bookings, increase brand loyalty and nurture your target audience.

We will explore examples of how your marketing efforts can be sustainable in practice and form an active part of your ecological targets.