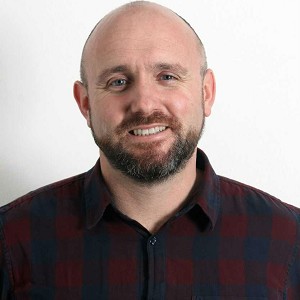 About Andrew Hampton
Andrew Hampton is a director at Pitched who are a digital marketing agency with a difference. The difference being they can offer the complete marketing package for holiday parks from web design, marketing campaigns and online booking management. Andrew is a man with extraordinary design skills.

From logos and branding to buttons and text, he will make sure your website sings from the rooftops. A pixel perfectionist with a strong eye for detail, Andrew heads up our creative team and is hands on across the whole business. He always seeks to push the boundaries with every new project he commands.

Having already helped numerous parks with either a new brand, logo or website he has plenty of experience to offer you and your park the help to create more bookings whilst saving you time and money.
Taking a joined-up approach to your marketing is crucial to its success. A well-structured campaign will help you stand out from the competition and secure a solid return on your investment.

From printed holiday brochures and social media to email marketing and the core design and functionality of your website - all these key elements (and more) can make or break your marketing campaigns.

In this presentation we will look at how to drive more traffic to your website and how to convert these clicks into cash: Search -> Browse -> Book. We will also look at how to analyse and measure a campaign's success, how to identify your customers and how to market to customers in today's GDPR world.