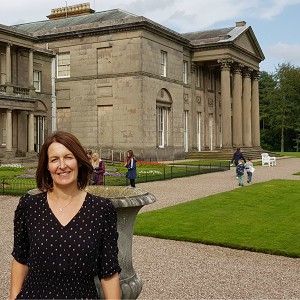 Carole Hyde
Tatton Park DISCOVER HOW WHAT FUELLED THE PAST, FIRES THE FUTURE…
About Carole Hyde
Carole Hyde is Business Development Manager for Tatton Park, one of the best-known family attractions in North-West England. She holds a CIM Diploma, a Marketing degree and over 30 years experience in a diverse range of industry sectors. Since joining Tatton in 2013, Carole has worked with Tatton's dedicated team of staff and volunteers to help innovate and attract external investment to develop Tatton's visitor offer. She heads up the marketing function and takes responsibility for a variety of investment projects.

Tatton Park has won Visit England's Large Visitor Attraction of the Year award and several Cheshire Tourism Experience of the Year, Green Flag and Sandford education awards. Over 2,000 acres of attractions and activities include shops and restaurants; wedding, conference and filming facilities, playgrounds; cycling; horse riding; fishing and sailing. More than 100 events are held annually including art exhibitions, motor shows, foodies festivals and the RHS Flower Show.

Tatton Park, one of the largest heritage attractions in the country, was created to inspire and enthral. From the serenity of the Gardens to the richness of the neoclassical Mansion; the beauty of the historic Parkland to the flickering candles of the medieval Old Hall and the fascinating technology at the Farm, Tatton sparkles with many treasures. Discover how we manage this dazzling heritage to attract 800,000 visitors every year.