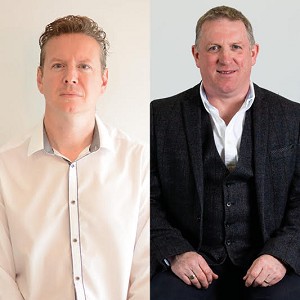 David Riches & Ian Gaskell
Infinium Delivering the Future WiFi Experience for your Guests
About David Riches & Ian Gaskell
David has a wealth of experience and knowledge with over 25 years in IT, and had successfully built up 3 hi-tech companies, 2 of which were WiFi businesses operating in the leisure industry. His passion is ensuring that guest expectations are met through a home from home WiFi experience, allowing them to easily connect multiple devices, work, stream movies, music, TV and much more.

Ian joined Infinium over 10 years ago, as Chief Executive Officer and due to business growth has taken up the position of Group CFO. His background includes over 20 years in the holiday park industry, initially as a Senior Manager at KPMG Audit & Assurance Department specialising in working with companies in the holiday park sector, then as Commercial Director of South Lakeland Parks Limited a nine park Group based in the Lake District.

Holiday Park accommodation has evolved with double glazing, gas central heating, free-standing furniture and en-suite facilities as standard. It's basically a home with wheels and your guests expect WiFi to be the same standard as in their home. As they consume more and more data by streaming media, business working and connecting multiple devices, discover how you can meet the ever-growing WiFi demands of your guests.