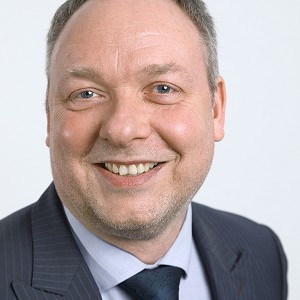 Dirk Gelbrich
DENSO WAVE EUROPE GmbH Security QR codes by DENSO WAVE EUROPE
About Dirk Gelbrich
After his training as a certified computer scientist, he started in 1999 as a software engineer at the Toyota Tsusho Europe S.A in the department for DENSO Auto ID devices.
When the division is outsourced to a separate company, he works there as Team Leader Technical Services and this year becomes General Manager of the Technical Department.
Throughout his time in the company, he has worked extensively with the DENSO WAVE QR Code products and has developed into a specialist in this field. In the past, he has repeatedly lectured on the evolution of DENSO WAVE''s QR Code solutions in various industry forums.

DENSO WAVE are the inventors of the QR code, and over a 24 year period