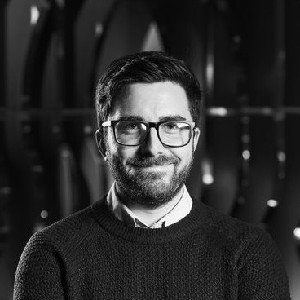 About Greg Swaby
Greg's road to the O2 Arena has seen him move from small live music venues in Hoxton, a boutique cinema in Balham, head up the marketing for a Soho bar and restaurant group, conquer the high-seas (the Thames) on the way to winning a Visit England's award and most recently move from the Concerto Group, through CH&Co, to join Levy UK. Always with a focus on marketing, brand, with a passion for product and service.
His focus as the O2 is drive innovation and forward thinking across all departments, sharing learnings and ideas across the estate. Taking a close look at why, where and what Levy serve in the food and beverage mix across all levels of the arena, how this can keep evolving to meet ever higher customer depends and stay one step ahead and maintain the O2 No.1 spot.

An end to end examination in what, where and why Levy UK are serving to our guests and clients across our sport and event stadia, arenas and CONFEX centres in a rapidly evolving market place which is under pressure from consumers and the environment.