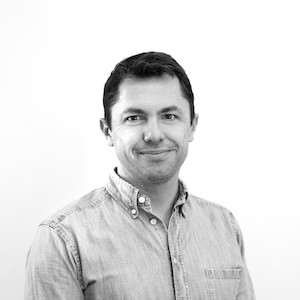 About John Coldicutt & Alexia Rushton-Earl
John joined Planday as CMO in 2015, after several global leadership roles in large NASDAQ and NYSE public companies, as well as other European high-growth startups. Day-to-day he is focused on developing Planday's new and existing markets, understanding their needs and how these can be answered with technology.

With over 10 years' experience in the leisure, travel and tourism industry; Alexia understands the importance of building a happy and motivated workforce to achieve happy customers and earn the right to repeat business.

Alexia is the General Manager for Stockeld Park; an award-winning family run attraction with over 200,000 visitors per year and a seasonal team of over 250. This popular tourist attraction has grown rapidly from what started as a Christmas tree shop on the Estate to an adventure park that opens every school holiday with new, seasonal events that are enjoyed by thousands. Stockeld Park is extremely popular throughout all seasons but is renowned for their Christmas Adventure. Their Winter Illuminations bring the award-winning Enchanted Forest to life by one of the country's largest and most creative light displays set in the grounds of the historic Estate. Nestled in the beautiful Yorkshire countryside, Stockeld Park is a place where magic is made and adventures begin.
With more people using online reviews and recommendations as the basis for consumer decisions, ensuring a positive customer experience every time is key to building a strong and stable business.

For insider tips on how to power your people to create better experiences for your customers, join Planday CMO John Coldicutt's seminar — exploring the latest trends and insights from a leading employee management tool that unlocks the value of happier employees.