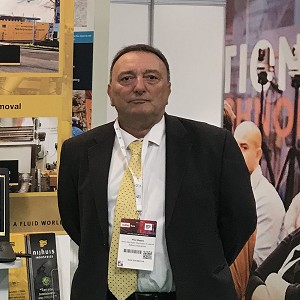 Phil Bates
Nijhuis H2OK Strategies to minimise capital expenditure on your holiday park.
About Phil Bates
Phil Bates works for Nijhuis H2OK as a Technical Sales Manager specialising in Water Utility, Holiday and Leisure market applications. Nijhuis H2OK process design, install, operate and service small and large scale Water and Wastewater treatment plants within the UK

A graduate Civil Engineer with 20 years' experience, and a post graduate qualification in Water and Wastewater Engineering, now working to find best value for the end user by finding solutions for their water treatment problems.

This presentation seeks to give the audience some useful 'easy to implement' initiatives that will reduce or mitigate spending on your water and wastewater treatment, and drainage infrastructure.

Although there is an understandable desire to prioritise spending on areas that will increase profits, a combination of tightening regulation and increased public focus on pollution and wastage means that mitigating this expenditure becomes a good investment in the medium term.