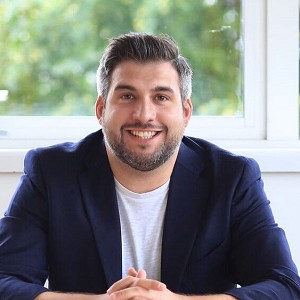 About Simon Applebaum
With over a decade of experience working in the travel sector, Simon's career has been a non-stop exercise in gaining experience in experiences. He ran the marketing for a clubbing holidays tour op, helped launch a ski festival and ran the UK's largest Florida theme park ticket site.

Named as one of Tomorrow's Travel Leaders in TTG's 30 Under 30 in 2012, Simon brings years of experience across marketing, sales and product to the Day Out With The Kids table. Now a family man, he's swapped theme park rides for coffee shops and soft play centres as he embarks on a whole new type of experience – leading the team behind the biggest website for family days out in the UK since early 2018.
With 25 million family visitors to the site every year, Day Out With The Kids understands the parenting planning process better than anyone else. Join Simon Applebaum, Managing Director, as he takes a light-hearted but stat filled look through the eyes of parents at the different stages of trying to plan the perfect summer holidays. *Spoiler alert* The best-laid plans of parents often go awry…