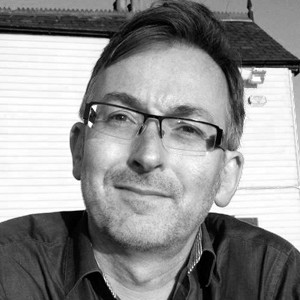 About Stephen Spencer
Stephen co-founded Ruff Trade Training, the training company that transforms business by transforming people, launching here at the Family Attraction Expo one year ago!

Stephen's accomplishments include working with many of the UK's most prestigious attraction and retail brands, including Hamleys, The Royal Collection, Historic Royal Palaces, The National Trust for Scotland, the Science Museum Group and The O2.

He led the team behind the Buckingham Palace Shop, directed the British Music Experience and developed the front of house experience for London's first cable car, linking two of the busiest London 2012 Olympic & Paralympic venues.

With nearly three decades of developing a wide range of unique, life-enhancing, and highly profitable customer experiences, he now works with organisations in all three sectors to maximise human and commercial potential.

Stephen is also a Visitor Attractions Quality Assessor for VisitEngland, and a Trustee of Abbotsford, Sir Walter Scott's former home in Melrose, Scottish Borders.

In 2019 there are no rules, marketing is dead and only experience counts. The problem is experience is a concept most barely understand. On top, everybody has Millennials wrong, ignores crucial markets, and thinks technology is the answer. In this lively session Stephen will set out his manifesto for different, compelling and sustainable experiences – and how every business can turn its biggest cost into its biggest source of profitability.