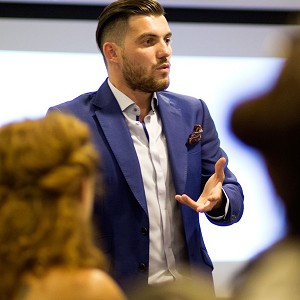 About Alexander Novicov
Alexander Novicov believes in living an authentic, meaningful and passionate life. He helps people build purposeful and meaningful brands that make an impact on people's lives. After being fired from a major advertising agency in 2010 he started his own marketing agency IQD from scratch.
He and his team help hotels transform, create emotional stories and create engaging content. His experience working with some amazing clients like Eurovision, Grecian Park Hotels, Pizza Express, and others help people with passion achieve tremendous results.
He used to chase success like his dog chases her tale until the chase drove him to a very dark tunnel. Living a delusional life for 30 years made him realize that being authentic is the best strategy. Today he shares what he learns and wants to help others to use marketing to make a positive change in our world.
How hotels can stand out with authentic and emotional stories. When we create stories that are true to ourselves we don't have to compete because we know we are building a story-driven hotel. Stories can help us increase direct bookings and increase loyalty.