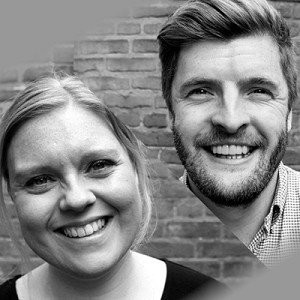 Andrew Norris & Leona Mills
CampManager Overlooking task automation is losing you valuable time and money
About Andrew Norris & Leona Mills
Andrew Norris is the founder of CampManager, a one stop shop for managing Caravan Parks and Campsites covering Park Management, Booking Management, Online Booking and Channel Management. Having had a personal interest in the Camping and Caravanning industry, Andrew founded CampManager over 10 years ago and the software solution now helps over 300 campsites and holiday parks throughout the UK & Ireland.

Leona Mills is a brand and marketing strategist. Her current role as Head of Marketing for CampManager focuses on promoting the brand and communicating the product value proposition within the Caravan and Camping industry. After spending over a decade working in Marketing and Communications, her role in CampManager combines her love for travelling and software solutions.
Park owners throughout the UK & Ireland are saving time and money by introducing an automation system into their Parks, minimising workload through automation of repetitive day-to-day tasks.

Automating daily operations and streamlining processes can be surprisingly easy and can reap major benefits such as savings in time and effort, cost reductions, higher productivity, increased operational efficiency and greater reliability and performance, allowing focus to be devoted to higher level activities.

In this presentation we will take a look at 5 key areas where automating daily tasks can save you valuable time and effort, including automating the booking process, automating the invoice process, automating marketing emails, automating channel management and automating barrier code generation.