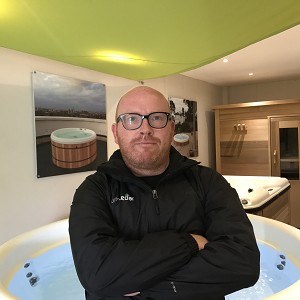 About Antony Perry
Antony Perry, Managing Director of Urban Cedar Hot Tubs has over 10 year's experience in the hot tub industry. He spotted a gap in the market for a Hybrid hot tub which combines the looks of a solid wood hot tub with the comfort, low maintenance and running costs of a modern hot tub.

The models are contemporary in design and are manufactured using the highest quality components in the USA. Urban Cedar produce an award winning range specifically for the holiday industry and have teamed up with Away Resorts in 2016 to supply hot tubs to all of its main parks throughout the UK.
Introduction followed by benefits of adding hot tubs to a holiday development. Discuss in greater detail the various models available and highlight the features a potential buyer should be looking for when buying a hot tub for holiday home use. PowerPoint presentation followed by Q&A session.