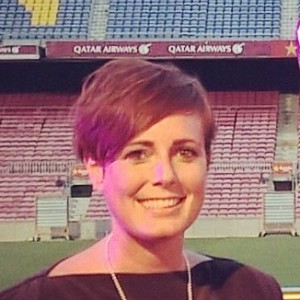 About Beth Carter & Callum Knight
Beth graduated from Leeds University in 2002 with a BA (Hons) Degree in Management Studies. Her career started in CRM technology when she joined Green 4 Solutions from its inception in 2006. During her time with Green 4 she has been active in helping organisations in the Sport and Visitor Attractions arena to develop a customer centric technology strategy through the implementation of CRM driven solutions.

Beth will be joined by Callum Knight. Callum graduated from Sheffield Hallam University with a BSc in Sports Business Management before joining Leicester City Football Club to gain experience in the industry. He later moved to Green 4 Solutions in 2014 and has since worked closely with a number of organisations specifically in the Visitor Attractions sector to understand their requirements, and provide CRM based solutions focused on delivering results.
At Green 4 we know that if you put the visitor at the centre of your attraction, you will achieve success.

Join this session to learn the top tips from our best practice experts on how to improve your visitor engagement strategy.

We'll be covering a variety of topics including establishing a single view of each of your visitors; the introduction of a visitor-centric culture throughout your attraction; establishing an effective data management strategy; obtaining actionable insights from your visitor data and translating these insights into actions that will drive success for your attraction.

Our approach has been proven to give you happier visitors and increased customer retention.