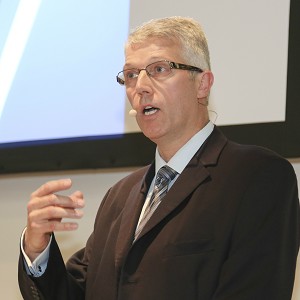 About Chris Hayes
Chris Hayes is Managing Director of BISHTA (British and Irish Spa and Hot Tub Association) and is also responsible for overseeing other companies in the wet leisure industry – BSPF (British Swimming Pool Federation), SPATA (Swimming Pool and Allied Trades Association), PIP (Pool Industry Promotion) and SPATEX (the industry trade exhibition).

He has been in post since April 2008 and is responsible along with the relevant Board, Council and Committees for the strategic leadership of the hot tub and swimming pool industry, working with a range of local and national government departments and other key organisations at home and abroad to raise standards, and also the profile of the wet leisure industry. Examples of the agencies worked with in the UK include BSi, Health and Safety Executive, Home Office, The IET, Water UK and WRAS. In Europe, he is the Head of Delegation for the BSi on TC 402 (Domestic Pools and Spas) and chairs Working Group 4 which is tasked with writing the European standard (EN 171125) for domestic spas and hot tubs. He was also General Secretary of EUSA (European Union of Swimming Pool and Spa Associations) from 2012 to 2013.

He was part of the wider editorial group convened by HSE to work with Public Health England and other organisations to revise the Management of Spa Pools' publication into the new online guidance that is referred to as HSG 282 (The control of legionella and other infectious agents in spa-pool systems).
Hot tubs are such an important part of the experience that clients expect to receive when hiring accommodation in the UK and Ireland, but what do you need to provide for your guests to ensure that they have a memorable stay, for the right reasons?! This session will pick up on the many advantages for having hot tubs on your site. Part of the session will also cover some of the major factors to be aware of, such as complying with relevant guidance, including Health and Safety Executive's HSG 282 document.