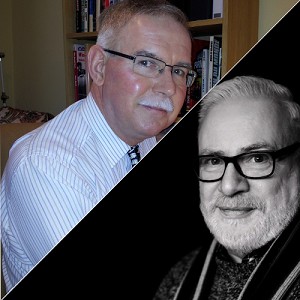 About Chris Veitch & Ray Veal
Chris Veitch is a tourism and travel consultant with over 20 years' experience, who specialises in accessible tourism. Chris is passionate about providing outstanding service for all customers, whether or not they are disabled. He works closely with VisitEngland, VisitScotland and VisitWales, helping them to develop and promote accessible tourism, and has been involved in major projects in Europe and Australia. Since February 2017, Chris has been the government's Accessibility Champion for the Tourism sector.

Ray Veal is the Chief Executive of Tourism for All, the national charity which is committed to making accessible travel better. Ray's background is in ICT and he has delivered major projects in both the private and public sectors, including at VisitBritain, where he was in charge of the EnglandNet project, which developed a UK-wide database of travel and tourism businesses and a web search tool which was a forerunner of modern "price comparison" websites.
Disabled customers, and their families and friends, spend over £14 million a year on leisure and tourism in the UK. This is a huge and growing market, but many businesses are uncomfortable welcoming disabled customers. They lack confidence in their facilities and their skills. Join us to find out how you can tap into the accessible leisure and tourism market and provide a warm welcome and great service to everybody.