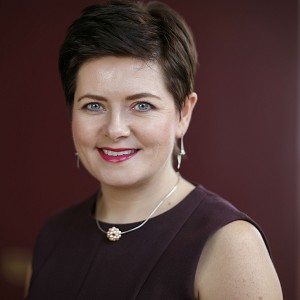 About Ciara Crossan
Ciara Crossan is a tech entrepreneur who combined a degree in Business Information Systems from University College Cork with a family background in hotels to found WeddingDates in 2008. WeddingDates addresses a gap in the wedding market, matching couples searching for the perfect wedding venue with hotels and venues looking to generate leads and qualified enquiries for dates they have available to sell.

Ciara is a self-professed evangelist on all things web and weddings and is an expert in sales, marketing and PR for small businesses. Under the leadership of her infectious enthusiasm, industry knowledge and entrepreneurial drive, WeddingDates has won numerous awards and Ciara herself was shortlisted as "Outstanding Entrepreneur" in the UK Women 1st SHINE Awards in 2013.

WeddingDates works with 700 hotels and venues across the UK and Ireland has delivered more than 8,000 weddings across the UK with a value of £42M to their hotel & venue clients.
How to not only attract and book more weddings, but more high value business. With 10 years expertise in the wedding industry, Ciara Crossan will share current trends & techniques to engage the modern bride or groom to increase your wedding revenue.