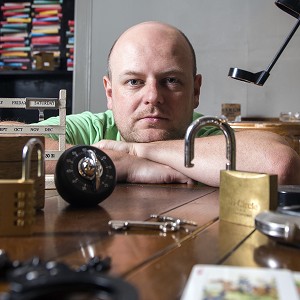 About Daniel Hill
Daniel Hill is the co-founder of Escape and opened Scotland's first ever live escape room in May 2014. Since inception Daniel has overseen the companies expansion from 2 game rooms in Edinburgh to over 100 escape rooms around the world, becoming the UK's largest operator. Daniel has also managed the introduction of Noughts & Coffees, a successful board game cafe, into the portfolio.

The key goal of both of these businesses is to engage clients and encourage real face-to-face social interactions, reversing the trend of activities that can be completed on phones or other pieces of technology.
Why would you sit and watch an adventure when you could be a part of it?

Escape rooms are a form of immersive entertainment unlike any other. Moving away from technology, Escape Rooms offer a tactile, real, social experience.

Explore the growth of the escape room market over the past 3 years and learn how to create memorable, bespoke experiences.

By viewing our case studies, you will see the flexibility of the escape room, whether it's used as a team building experience, an educational device, or a commercial leisure experience.

Locked in a room with 60 minutes on the clock, do you and your friends have what it takes to escape?