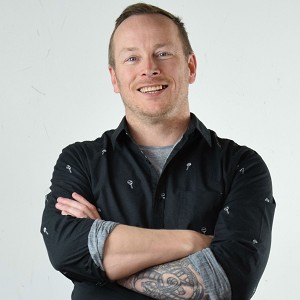 About Darren Wilson
Darren Wilson is Design Director at Fat Media, a full service digital agency with offices in London, Bristol and Lancaster. He leads a team of ten designers, who include digital, print and brand specialists.

Darren has over 25 years' experience working with a whole range of holiday brands including YOTEL, Park Leisure, Highland Heritage and The Daffodil Hotel to name a few. His approach to any design project is to put strategy and data first, understanding what your customers want and using that knowledge inform the design.

The result is designs that not only look great, but which deliver real results for your business.
In this session, Darren will explore the latest design trends in the travel and tourism sector, and how small changes can have a huge impact, both for better and worse! Even something as simple as the colour or position of a button can have a huge impact on your sales or enquiries. With A/B and multivariate testing now easier than ever, he'll show how you can use these tools to make design decisions with confidence, whether for your website, email marketing or PPC campaigns.