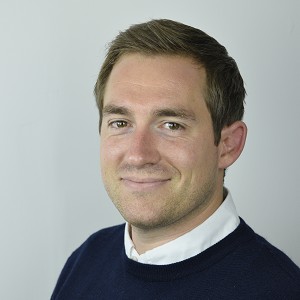 David Dorton
Contacta Systems Ltd Are customers getting the best of your customer experience? Are customers getting the best of your customer experience?
About David Dorton
Contacta specialises in assistive listening technology, queue control systems and hearing loops, which all contribute to ensuring that customers and staff get the most out of their experience.

David has worked at Contacta, which was founded in 1970, since 2016 and during this time he has worked with some of this country's premier names in the leisure and heritage sector including; The National Trust, Center Parcs, Emirates Stadium, Merlin Entertainments and Premier Inn, to name just a few.

Through his work David has developed an extensive knowledge in inclusive technology for customer service solutions, he understands the importance of customer service and the value of ensuring customers receive the best possible experience.
Customers are the most important part of any leisure business. It is vitally important that they are well looked after and given the highest standards of service, so that they come back again and share their experiences with friends and family. Aside from staff training in personal and verbal skills, it is equally important that your business has the tools to enable your staff to deliver this excellent service.

In this seminar, David discusses the technology that can enhance your customer experience, by ensuring that your customers are getting the best of your communication and the importance of making your facilities accessible for everyone. David's talk will cover the importance of successfully managing customer queuing and the problems facing leisure businesses with customer communication at staff interaction points. He will also explore how these can increase your revenue and footfall as well as ensuring both staff and customers are happy.