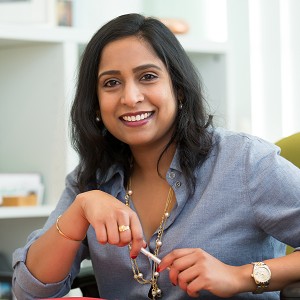 About Devi Kolli
Devi has over 13 years of experience in planning and delivering transformational digital strategies involving real time human computer interactions across retail, shopping malls, theme parks and education sectors globally. She's one of the early pioneers who spent relentless hours in educating the enterprise and consumer markets to consider and adapt gamified content into everyday communications whether it's for marketing, entertainment, out-of-home displays, corporate training and learning.

At AiSolve, she leads a diverse team of tech experts with individuals specialising over a wide spectrum of technology spheres including: Artificial Intelligence, Virtual Reality, Augmented Reality and Immersive Gaming. As a visionary, she stayed on the forefront of articulating technology trends that influence the market changes and consumer behaviours.
Discussing the opportunities and advances location-based VR has had on the entertainment and attractions industry and how WePlayVR has played a pivotal part in filling the gap they have been in need off. Location-based VR is in high-demand and now seen as a viable outlet for out-of-home entertainment.