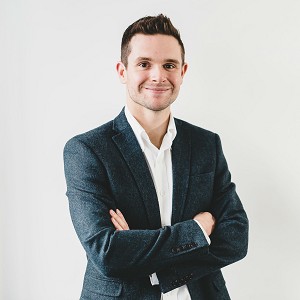 About George Smith
George Smith is the Managing Director of KC Solutions, a specialist IT and software developer, based in Peterborough. As a qualified Chartered Accountant, George has utilised his experience within the financial sector and now specialises in the development of integrated solutions from EPOS and Stock Management to Credit Control and eCommerce that deliver automated synchronization of data between key business platforms and finance systems.

George understands and champions the fact that true visibility and accuracy of data are the most influential drivers in making informed, successful business decisions and that automation and synchronization of data facilitates these happening.

As MD, George is responsible for the overall strategy of KC Solutions, ensuring that the company achieve their overall vision, mission and goals. KC's mission statement is 'Best Today, Better Tomorrow', and for George this is only met by always striving to improve. Like the evolution of the EPOS and Stock Control solutions that Kamarin have been providing since the 80s, George believes the way the company works and thinks must also evolve too.
Being able to see the right information about your business at the right time is fundamental to making the right decisions. Focusing on 5 key financial reports, I will explain how Visitor and Tourist Attractions like yours can increase revenue, manage your costs and maximise growth, all while increasing your customer retention, average dwell time, average yearly spend and customer experience. A must-see for any family attraction.