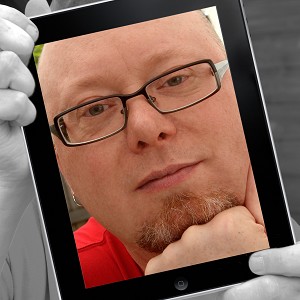 About Graham Childs
Graham is one of the co-founders of the multi-award winning Artisan Food Trail and Creative Director of design agency, childsdesign and has worked in design and marketing for over 30 years. He's worked with some of the biggest brands around and brings his experiences with them to smaller businesses, helping them to refine their brand offering with limited budgets, create customer visibility online and offline and increasing their sales.
Through the Artisan Food Trail, Graham and his co-founder, partner and wife, Lisa, help promote small artisan food businesses to potential customers, they work with a number of then on their brand development and support through other important business services. Their own multi-award winning business started on a budget of less than £50!

Often forgotten or budgeted for in a new business, getting your name out there should be a first priority. We look at how online marketing and social media can get you seen by your prospective customers and clients, how important it is to know your own business inside out and be your biggest advocate. Your business can hold its own amongst much bigger businesses with much bigger budgets. All it takes is a little time and effort, a simple strategy and a want to win.