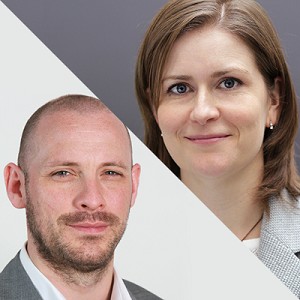 Helen Findon & Stuart Fannon
Control Group International Profit boosting performance through superior systems management and effective procurement
About Helen Findon & Stuart Fannon
Stuart Fannon: Sprung from a background in customer service, Stuart is motivated by delivering excellence. After founding Control Group International in 2007, he continues to push the boundaries in which the company operates. Stuart has a wealth of experience in systems integration and is proud to lead a company that offers a complete service from planning and design, through to installation, maintenance and development. Stuart's focus is on delivering business outcomes to his clients.

Helen Findon: Helen boasts a strong background in marketing, and prides herself on getting under the skin of her customers' needs. She's immersed herself in the family attraction market to discover what really makes it tick, and what could make it tick harder. Helen's client understanding was showcased recently as Control Group launched a new brand, TP1, for the family attraction market and particularly the trampoline park sector. TP1's smile-a-second technology brings innovative, seamless solutions to the fore.
Discover new ways to revolutionise the profit and performance of your attraction with Helen and Stuart. Learn how to take an innovative approach to CCTV, security, IT and entertainment and focus on complete systems integration to take the headache away from your procurement and site management processes.

Helen and Stuart will deliver insight on a range of technologies, including using CCTV for staff management and training, remote monitoring, heat mapping, people counting and more. Plus, you'll learn how to enhance customer experience through RFID technology, queue management and digital signage.