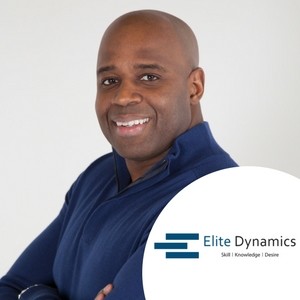 About Jamaine Campbell
Jamaine co-founded Elite Dynamics in 2015 after spending 15 years working within the UK Holiday park industry.

He understands the challenges that holiday park operators face. The holiday park market in the UK is currently very strong but many still struggle with the technology side, meaning some are lagging behind because of the fear, or lack of knowledge, of how it can help. With a solution orientated mindset, the EliteParks software was created by Jamaine and his team to deliver the needs of a changing holiday park industry. Jamaine continues to find ways by building strong business relationships and software integrations with other industry focussed partners.

Using his Microsoft Dynamics NAV expertise he works with many operators within the holiday park industry such as Park Leisure, Michael Paul Holidays, Shorefield Holidays, Park Holidays UK who all use EliteParks, the most advanced management solution in the market to date.
If you operate holiday parks and are managing multi-income streams, discover how to maximise your growth potential. This seminar will help you understand how operators can get better transparency, efficiency savings and analysis across the whole business by investing in a business wide Park Management Software Solution.

The holiday park market in the UK is currently very strong but many operators still struggle with the technology side. Discover the reason needed for a total Park Management Software Solution that works across every department within a holiday park, instead of different standalone systems for different departments.

If growth plans are on the horizon in terms of acquisitions/expansion or you are planning to sell your park(s), you will need to either make efficiency savings or create value to do so. A Park Management Software Solution can do exactly that by creating tactical return on investment.