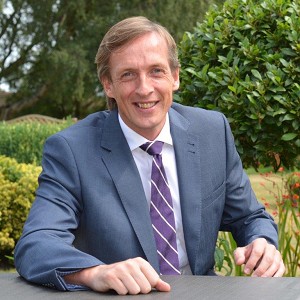 John Potter
Potters Resort Potters Resorts' secret formula for customer happiness and business growth
About John Potter
John Potter is a serial entrepreneur with a passion for 'Customer Happiness'.

As 4th generation of the pioneering family who started the very first ''all permanent'' holiday camp in 1920, John has literally grown up in the industry living on site at Potters and being very fortunate to have his father and industry legend Brian Potter MBE as his mentor. Brian had John working on site from the tender age of 9 and in his early career cutting his teeth at Warners, Butlins, Selfridges and Hilton Park Lane Hotels. With a rebellious spell away from the family business as a derivatives broker in the City, John (now 48) returned in his late 20's to run the award winning Potters Resort helped with now 580 friendly staff on the one Resort serving nearly 1 million meals a year. Potters Resort is open year round offering sports, leisure and entertainment led short breaks and was the first in the industry to be awarded 5 stars. Potters has built a highly engaged 6 figure following on Facebook and is a thought leader in digital marketing.

Johns' other business interests include an ATOL tour operation in Cyprus, an ABTA travel agency in the U.K. and is founder and chairman of a leading provider of software solutions to the cruise industry with offices on every continent; building, supplying and maintaining Reservation Systems, Property Management Systems and Customer Relationship Management Software to over 150 Cruise Ships as well as Hotels and Resorts around the World. John has recently set up the Potters Friends Foundation C.I.C. in memory of his late father Brian Potter MBE, supporting good causes in the Potters Resorts' wider community and has already surpassed 6 figures through its fundraising efforts.

John is also a Director and twice past Chairman of the UK Holiday Centre Association Ltd.
CUSTOMER HAPPINESS - WHO CARES WINS!

Question: Do you know exactly how happy each of your customers are – in real time?

In this talk the award winning Potters Resort will show you exactly how they answer this question in their own business. You will learn how to capture your own Customer Happiness Score and align everyone in your business around the one thing that really matters to winning in our industry – Customer Happiness.

Hear how Potters has developed this score into the Customer Happiness System® that creates a truly customer-led company culture and builds business growth through Measuring, Managing and Marketing with Customer Happiness.

This innovative approach to running a hospitality business promises to change the way you view, manage and grow your own business in this new digital age of the customer.