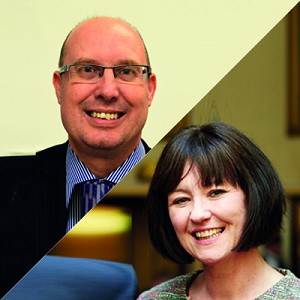 Kurt Janson & Alicia Dunne
Tourism Alliance / NCC Can you pass the UK Tourism and Staycation quiz?
About Kurt Janson & Alicia Dunne
In 2004 Kurt was appointed as Director of the Tourism Alliance which comprises over 50 industry associations that together represent almost 200,000 UK businesses. The Alliance works to raise standards and quality within the industry and lobbies government on all key issues relevant to the growth of tourism and its contribution to the economy and.

Alicia Dunne is Deputy Director General of the NCC, the trade body for the UK caravan holiday home industry. Alicia has been a driving force in successfully promoting the industry's interests within the tourism sector, also ensuring that the needs of the holiday park industry are fully represented with government and other decision-making bodies.
The staycation trend has undoubtedly been a boost for the UK tourism industry and, regardless of the Brexit negotiations, industry needs to maintain the momentum and appetite for UK holidays and capitalise on recent gains. The big question is how…?

The Tourism Alliance and NCC will overview some of the key elements and trends within the UK tourism industry, factors that will help maintain the staycation trend and how your business can support this and take maximum advantage.

Leaving the best until last, delegates will then be able to test their knowledge in a fun quiz with a prize for the winner!