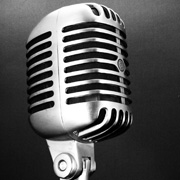 Liam Callaghan
Pod Point The Future is Electric: Electric Vehicle Charging for Hotels/Parks/Resorts
About Liam Callaghan
Liam is a Senior Business Development Manager for Pod Point and manages the companies electric vehicle charging network within the hospitality and attraction sector.

This will encompass working with all parts of the sector from single independent sites to large venues, hotel & resort groups and other major attractions - assisting in implementing the best strategy and EV infrastructure that best suits each site.
Every day more UK drivers adopt electric vehicles (EV) as their new method of transportation. This provides an opportunity and challenge for the hospitality and attraction sector in terms of attracting and retaining customers.

EV drivers now expect their destination (hotel, park, resort, venue) to have EV charging facilities readily available, similar to that of wifi. This seminar will indicate how having a coherent EV charging strategy in place will allow you to future proof your site(s) for the imminent mass adoption of EV's in the UK.