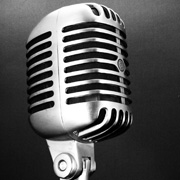 About Mark Renouard
Mark Renouard believes all children deserve imaginative and stimulating play opportunities and has been developing children's play spaces for the last 20 years. Having worked in sustainable development and nature conservation, in 2008 he co-founded Earth Wrights, a pioneering company specialising in the design and build of 'play habitats' – spaces and structures that use natural materials and design principles to provide exceptional play experiences.

Earth Wrights have been consultants to architects, developers, community groups and organisations such as Westonbirt Arboretum and Kew Gardens. Their designs can be experienced in hundreds of locations from London to Land's End, including the Eden Project, National Trust properties such as Lanhydrock and Cotehele, Forestry Commission destinations such as Moor''s Valley Country Park, and numerous schools and public spaces.

The natural world with its endless opportunities for adventure and discovery is irresistible to children, as well as vital for their overall wellbeing. In this talk Mark Renouard will set out how designing playgrounds 'the way nature intended' - and investing in elegant and cost-effective solutions - creates more play value, improves biodiversity, ensures return custom and makes sound business sense.