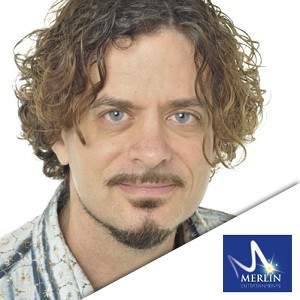 Michael Braithwaite
Merlin Entertainment Group Creating and delivering compelling live entertainment offerings for the modern market
About Michael Braithwaite
Michael Braithwaite is an award-winning creative director, producer, musician & consultant in entertainment and events, with more than 25 years experience.

Originally from New Zealand, Michael commenced his international career in London where he was engaged as the first Senior Producer for Live Entertainment for the Jim Henson Company, developing stage productions in a role that took him to Sydney, Los Angeles and New York. Michael also worked for Warner Brothers on the films Harry Potter and the Philosopher's Stone and Harry Potter & The Chamber of Secrets. More recently he has been Producer for the Mayor of London's Outdoor Festival delivering more than 5,000 live performances throughout the London 2012 Olympics and Paralympics.

At New York's Commercial Theatre Institute, Michael was the first New Zealander, and one of the youngest producers ever, to be invited to attend its Producing for Broadway & The Road intensive programme for promising young producers. His own productions include creating and producing the world premiere of Crazy Dreams – the songs of Tim Rice (created with the personal support and assistance of Sir Tim Rice), creating and producing Full Circle, and producing Side by Side by Sondheim. He has also worked in Scotland as producer for MusicWorks, an international music industry and media convention operating 25 live venues across Glasgow.

Michael is based in London where he currently works as Global Shows Director for the Merlin Entertainment Group. With Merlin he is responsible for delivering and overseeing all live productions across the company and partnering with such companies as DreamWorks, BBC, Warner Bros, Fox, Lionsgate, Sesame Street and the LEGO Group.
Using actual case studies, Michael will present on the development and delivery of IP and non-IP based live entertainment offerings and the use of mixed technologies and staging techniques for the modern market.

Areas covered will include, developing the creative concept, collaborating with IP partners, integrating technology, and the use of traditional and non-traditional staging techniques.