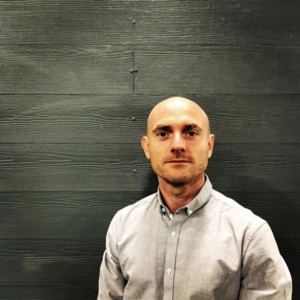 Rhodri John
Camping Connect Providing excellent WiFi to help build memorable guest experiences.
About Rhodri John
Rhodri is the Managing Director of Camping Connect, the leading provider of WiFi and Internet for Caravan & Camping parks. In 2011 he co-founded Camping Connect and has since helped 550 parks get their guests great WiFi whilst helping park owners increase repeat business and improve their guest satisfaction and ratings.
Rhodri has been deploying WiFi and Technology solutions across Leisure, Manufacturing and Event Industries for over 15 years and has witnessed that simply providing basic WiFi is no longer enough as owners and holidaymakers alike expect high-quality, reliable WiFi for catch-up TV, online streaming channels such as Netflix / Amazon Prime, as well as Alexa and smart devices and their games consoles. Rhodri''s mission is to help parks meet the needs of its guests now and into the future.
Rhodri holds a First Class Bachelor''s Degree in Computing, a Masters Degree in Computer Networks and an MBA from Swansea University.

WiFi has become an essential utility which is demanded by the majority of guests in both short and long term stays across all accommodation types.

Planning WiFi the right way will avoid the need for frequent maintenance and repairs, and also removes the need for upgraded equipment every couple of years.

Find out how why it's important to plan to install your WiFi offering at the same time as other utilities to avoid situations where WiFi provision becomes expensive, complicated and patchy at best. Unreliable WiFi leads to frustrated and disappointed guests which in turn leads to poor reviews.

We'll explain what you should consider and account for on-site at the design stage, how you can avoid expensive mistakes and eliminate the risk of providing a poor guest WiFi experience. Come along and join the conversation on how you can deliver the type of service your customers expect and ensure your guests have an awesome WiFi experience.