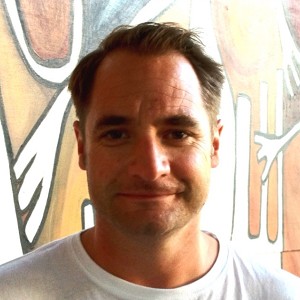 About Richie Jones
Richie has 15+ years in the Holiday Parks sector and nearly 20 years in marketing and digital.

He founded Digital agency Yucca in 2000 which worked with the likes of Hoburn Holidays, Park Resorts, Woolacombe Bay and numerous independent holiday parks.

He went on to sell the business to AIM listed Mission Marketing Group in 2011.

Having sold, he was then head hunted by private equity backed Park Resorts in 2012 to join their board as Sales & Marketing Director.

Whilst on the board he was involved in the £350m bank refinancing of the group and the £28m acquisition and rebranding of South Lakeland Holidays.

His last two years have been spent in multichannel retail with the £600m turnover EWM Group and more recently Saltrock.

His most recent venture, UK outdoor clothing and equipment website www.DontTalkAboutTheWeather.com and eCommerce and marketing consultancy vvast blends all of this cross-sector experience into one compelling offering.
Zooming out from the usual marketing focus on channels and ROI.

Richie draws on his vast sector experience to get under the skin of what can make your brand truly fizz in a crowded, commoditised and at times confusing market place.

So many brands are still not even doing the basics right, missing out on share of wallet pre departure, in trip and post.

In this seminar, Richie will set out some simple strategies to make your brand stand out and your share of wallet increase.