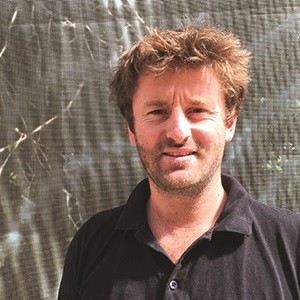 About Romain Aubrun
Romain Aubrun was born and raised in the French Alps. He developed a love of the mountains at an early age and has practised a diverse array of adrenaline activities throughout his life, from rock climbing, skiing and mountain biking.

Romain has concentrated on translating his love of adventure into personal reality for other adventure seekers throughout his business career. Before joining the Kanopeo team in 2016, he worked for a French company specializing in the manufacturing of rock harnesses and back packs for the outdoor industry.

Romain seized the opportunity to work with Switzerland''s Kanopeo, the world''s first manufacturer of a rolling continuous belay system, Saferoller and the groundbreaking Speedrunner systems designed for the aerial adventure industry. Romain is a trusted specialist who takes pride in his work.
What:
How to become an industry leader by capitalizing on groundbreaking consumer attraction techniques. Innovative aerial adventure installations increase customer volume and generate return visits. Ziplines and 360°aerial skywalks broaden the attractiveness of facilities. Capture the imagination of the entire family.

How:
Safe adrenaline-filled adventures tailored to each facility. Enhancing your attraction by creating a unique drawing card that differentiates you from the competition. Collaborating closely with the builder and owner ensures a seamless process from design to operation.


Benefit:
Leading-edge attractions enhance your business (Zoo, Mall, Campground). Systems such as Saferoller and Speedrunner, among others, are quickly adapted for persons with disabilities and are designed for ages 4+. Strengthen the entire. Kanopeo technology increases turnover rates, maximizes return on investment and decreases operating costs 30% to 50% compared to traditional rope courses.

Equipment is certified to the highest safety standards. Minimal supervision required. Enhance your primary business activities.