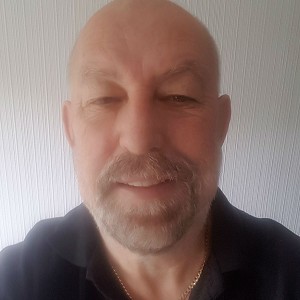 Ron Francis
Action Tag Ltd The Benefits of adding LaserTag events at your facility
About Ron Francis
Ron Francis has been in the outdoor entertainment industry, for well over 30 years, at the start of this career, he was the UKs highest qualified driving instructor teaching people to drive off road in 4x4s, this expanded to, quad bikes, off road rally karts, then into multi activity centres, at which point laser tag was added as another activity to his experience, 11 years ago Ron Francis established a company to build most advanced equipment for Lasertag, and Action Tag Ltd was born, with its 1st system being wireless, an innovation unheard of that time.

Since then Action Tag has been pioneers in the Lasertag technology, having the advantage of being owned by site owners who designed the equipment based on customer feedback and their own experience in maintaining and using it. This has led to the emergence of many features now used on different systems, which were originally designed and implemented by the Action Tag. Today Action Tag is still amongst world's leaders in Lasertag technology.
The benefits of adding laser tag at a facility, high revenue return, low staffing levels, safe to environment and lightweight equipment, it can be run, with minimum staffing reducing costings and is suitable for all, both genders and a age range from 8-80. It can be used as a stand-alone event, or as an added attraction to draw customers to your other attractions.

It takes virtually no setup, and can be played indoors or outdoors and is truly mobile. It safe, reliable and eco-friendly with consumables and residual mess or damage. The modern system, is wireless realistic and collates scoring within its system, making this an ideal tool for team building sessions, teaching strategy, communication skills, problem solving, bonding and numerous other skills. It can be used just as a fun attraction where whole families of both genders and all ages can join in, for a safe interactive gaming session.