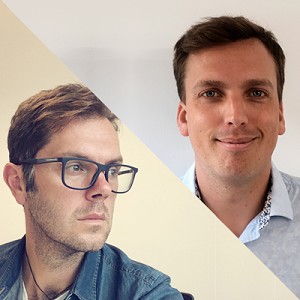 Russell Jones & Tom Bennison
Creation Converting visitors into customers without breaking the budget
About Russell Jones & Tom Bennison
Russell has headed up numerous successful digital transformation projects for the travel and destination market for over 6 years. Having worked in digital and marketing since 1999, he has worked with clients such as Away Resorts, Lake Lovers, Duchy Holidays, and The Headland Hotel to name a few.

Tom set up Site Reach in 2010 and has 13 years' experience servicing leading UK Search Marketing agencies. Tom has achieved significant results via Organic & Paid Search channels for clients including Butcombe Brewery, Premier Tax Free, Babcock International and Away Resorts. Tom is a certified Google Partner and Google Analytics Qualified Individual, with significant technical SEO, PPC & CRO experience spanning 150+ digital projects.
The old adage that your competitor is only a click away is never truer than in online travel. We'll be looking at how you can convert visitors into customers. By finding out how customers search and discover holidays online, we're able to use a little bit of psychology and a sprinkling of good customer experience design to increase bookings – as well as demonstrating some advanced SEO, Content and PPC techniques you should be using to squeeze ROI from your digital marketing budget.