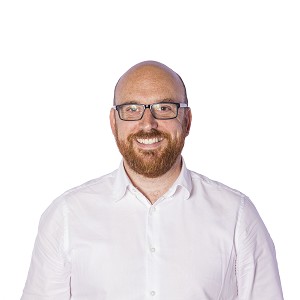 Simon Lunt
Harrison External Display Systems Living in a material world: Benefits of fabric branding
About Simon Lunt
Simon has spent the last 20 years in global technical sales and marketing director roles where he began in renewable chemical sales in Finland, then came back to the UK to the bizarre world of synthetic additives in perfumes and spent the last decade understanding the safety requirements onboard deep sea diving systems and submarines.

Now Simon heads a team of branding experts for Harrison EDS who manufacture and supply flags, flagpoles and digital print to clients as varied as The London Marathon, Taylor Wimpey, Peugeot/Citroen, Mcdonalds and many royal events.

Passionate about understand customer's problems and requirements Simon is hopeful that this seminar will help delegates understand the art of the possible in terms of branding resorts with fabric based systems.
Adding height, depth, movement and vibrancy in and around your park or resort to entice, guide and delight your customers is easier than you might think.
This seminar discusses the benefits of using some fabric branding approaches to help you bring your site to life - without it costing the Earth.