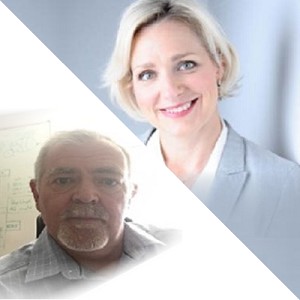 Steve Palmer & Anna Königson Koopmans
Tork Is your customer experience going down the pan?
About Steve Palmer & Anna Königson Koopmans
Anna Königson Koopmans is the European Marketing Manager for Tork EasyCube™, the new digital business of Essity, formerly SCA. In close cooperation with local markets she develops and activates marketing for the new facility management software and in this entrepreneurial role she aims to rapidly grow the new digital business of Tork and establish Tork EasyCube as the leader in facility management software. Anna has long and diverse experience from marketing at SCA, having worked as Brand director for the global brand TENA, Head of Marketing for Tork in Australasia, brand director for baby diapers and numerous other leadership roles in marketing.

Steve Palmer is the UK Product Marketing Manager for Tork Hand Towels and Skincare and has worked extensively with the Tork EasyCube™ development team across Europe in bringing this innovative new solution to market. Previous to his role in Marketing, Steve worked in a Senior Sales role managing a large portfolio of customers involved in the Facility managed sector and Leisure venue sector. His experience has been gained in providing solutions in high capacity and high footfall venues throughout the UK & Ireland.
Extensive research states that 71% of guests at high-traffic venues have had a bad washroom experience and 33% of guests limit how much they eat and drink to avoid going to the washrooms, with a negative impact on profit. Furthermore, bad experiences often turn into bad reviews on-line reaching a wide, influenceable audience. Therefore, the state and cleanliness of attraction parks and zoos clearly impact the overall business and its image. For example, washrooms are the first and last impression of an amusement park and signal to visitors how the business is run overall.

In this seminar, we will share how Internet of Things has empowered cleaners and managers at attraction parks to deliver better customer satisfaction more efficiently. We will share concrete examples from the industry, recent studies and a demonstration of what digital intelligence can do to improve efficiency, customer satisfaction and staff engagement.