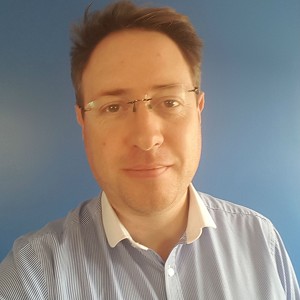 Tim Baker
B. A. Hydro Solutions Limited Boreholes for Water Supply, Heating, Cooling and Sometime Drainage!
About Tim Baker
Tim is the MD of B. A. Hydro Solutions Ltd, a Hydro-Thermogeological Consultancy, Laboratory and Field Services business which he established in 2003.

After completing his degree in Geology and Masters in Hydrogeology, Tim worked as a consultant at a leading international environmental consultancy followed by a number of years as a Water Resources officer at the Environment Agency before heading overseas on UN projects. On his return to the UK Tim established B. A. Hydro Solutions Ltd [previously known as Baker Associates Hydro Solutions LLP] which he has grown with a strong team of specialists behind him. Tim has also owned and run a number of pubic houses/restaurants and continues to run a guest house, all in his spare time!

Tim is well known and respected in the water supply and ground source heating/cooling world being actively involved with the Ground Source Heat Pump Association and leading his team of ~60 staff and associates on public and private water supply projects and some of the largest ground source heating/cooling projects in the UK and overseas.
Tim shall present a series of case studies to demonstrate how holiday parks and resorts can save money and benefit by developing or better using boreholes for water supply, heating and cooling purposes. The process of how to develop a new abstraction borehole(s) or to better utilise existing installations will be discussed; the rules and regulations are introduced along with things to avoid, things to consider such as water treatment and testing are covered, plus how groundwater can be used as a heat source or sink, associated cost savings and Renewable Heating Incentive payments are introduced along with indicative costs. Tim will conclude with thoughts on how boreholes can be used to dispose of surplus water which can be key to satisfying planning conditions on challenging sites.