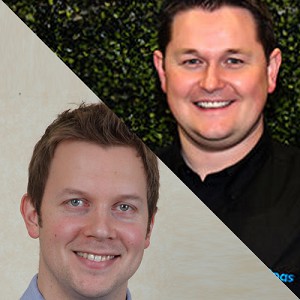 Tony Carter (Bowman Heat Exchangers) & Chris Brady (1 Stop Spas)
Bowman Heat Exchangers Heating Hot Tubs Faster and Reducing Energy Costs
About Tony Carter (Bowman Heat Exchangers) & Chris Brady (1 Stop Spas)
Tony Carter, Sales Manager for E J Bowman Ltd is a highly experienced heat transfer specialist with extensive knowledge of swimming pool heat exchangers, for which Bowman is the UK's leading manufacturer.

Chris Brady is Managing Director of 1 Stop Spas and Spa Tech Training - the first training provider for the UK hot tub industry – and is passionate about improving knowledge, choice and efficiency with in the hot tub industry.
Hot tubs are a highly attractive guest facility for any holiday park owner. However, a major issue is the length of time needed to re-heat them after cleaning, prior to guest change over. This seminar will present a new way of heating hot tubs, typically in around 2 -3 hours, using an external heating system that also reduces energy costs significantly, compared to the electric heating on most hot tubs.